The first of many blockbuster celebrations slated for Jamaica's golden anniversary kicks off in January with the debut of a brand new festival headlined by Canadian superstar Celine Dion.
The multi-platinum, five-time Grammy award-winning singer was named the principal talent to headline the 16th annual Jamaica Jazz and Blues "Art of Music" Festival.
Renamed from its former Jamaica Jazz & Blues Festival, the event will be held from Jan. 26 – 28, at the Trelawny Multi-Purpose Stadium.
The Quebec-born native joins an impressive list of international stars to grace the Jamaican stage – Diana Ross, Kenny Rogers and Maroon Five among them.
Her appearance on the island will launch a year-long tribute to the nation's 50 years of independent rule and governance and perhaps, boost tourism figures.
"In securing one of the world's leading superstars, Jamaica is encouraged at the prospects of attracting increased visitors as well as media attention for this year's Festival," Jamaica's Director of Tourism John Lynch said. "Celine Dion is loved around the world and Jamaica will make for the perfect backdrop for this stellar artist to deliver a memorable performance. Visitors to Jamaica will have an opportunity to not only experience a great artist in a great destination, but enjoy the diversity of our attractions and cuisine."
Dion rose to international fame earning music industry accolades from around the world. She is reputed to have sold more than 200 million albums worldwide.
A balladeer, she first captured global attention with her collaboration with rhythm & blues artist Peabo Bryson on the title track to Disney's animated film "Beauty and the Beast" in 1991.
She continued her rise to stardom with chart-topping hits including the number-one single "Because You Loved Me," "The Power of the Dream," and "My Heart Will Go On," a song which served as the theme for the movie "Titanic."
According to Walter Elmore, festival organizer and chairman of Art of Music Productions, the event is more than a music festival.
He described it as a one-of-a-kind vacation experience that brings together thousands of people for a great Jamaican escape.
"It has been a dream for many years to be able to bring to our shores a performer that is truly, truly loved by almost every Jamaican and every visitor to the country. We are immensely honored that she has agreed to come to our island and perform at our festival. I am absolutely sure that everyone who attends will have the experience etched in their memories forever. Our reputation for putting on a world class production, I am sure, was a part of the process of her deciding to accept the offer," Elmore said.
Other talents billed for the 2012 festival includes Kelly Rowland, former Destinys Child, The Temptations and Destra as well as homegrown Shaggy, Yellowman, John Holt and Half Pint.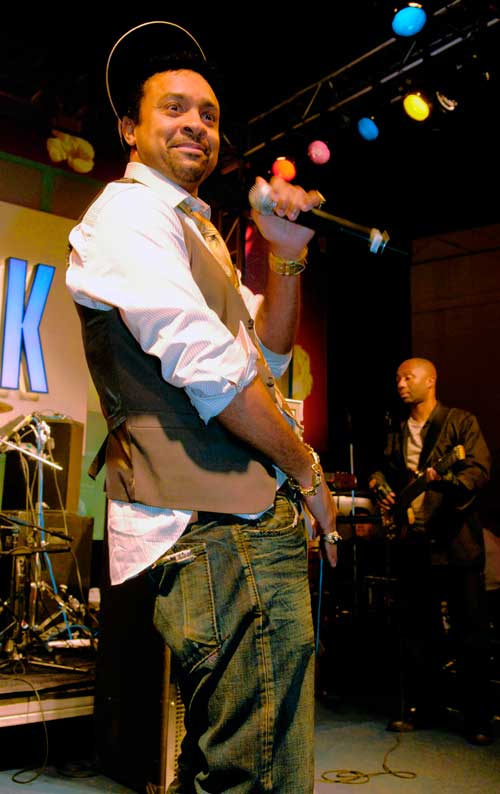 AP Photo/Chris Pizzello, Coyne Public Relations